Culturally Sensitive Pain Management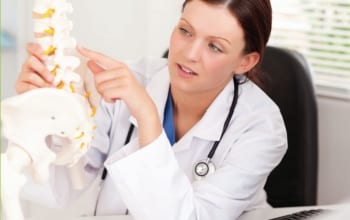 I am so excited to share my first blog with you. I was not sure what to talk about first. Initially I was planning to write about opioid crisis in the country and in our state. But when I started typing it was so negative and dark, I did not want to share it.
Today I want to talk about my experience as a physician. In my career of 15 years as a pain specialist, I have come across many patients from different cultures, and have come to understand that each patient is unique, as is their needs and their pain.
I have seen patients who are very old, very young and somewhere in between. Once I treated a patient who was 102 years old. And I feel very lucky and blessed if I touched my patients life (hopefully in a good way) and helped them. I have come across many patents from different countries, different cultures: Hispanic, Asian, American, Arabic, Somalian, and European. It always amazed me how patients from different cultures perceive pain differently, and want their pain to be treated differently. Some of these patients were completely against medication, and for others, that is all they wanted.
Many observers are now concerned that treatment for chronic pain is excessive in US. Do we know why? Could it be cultural? Could it be driven by industry? Low back pain is the most common reason (after flu) prompting patients to see their primary care physician. This statistic however is exclusively for US. In many other countries, especially third world countries, patients will never seek care for low back pain. Just as the reason for seeking medical care varies among different cultures, the treatment for the same condition for patients from different cultures vary as well. Where in some cultures, many patients heavily depend on medications, in others self coping and alternative medicinal options are preferred.
The trend for management of chronic pain has changed dramatically over the years. In later 1990s and early 2000s we were taught that chronic pain was not adequately treated and healthcare providers needed to be more aggressive in treating chronic pain. This led to an excessive amount of opioid medications thrown into the market, and as a result, we now are now faced with an opioid crisis. In 2017 alone, approximately 72,000 people died in US from opioid related overdoses. As a result there has been many initiatives both at federal and state level to decrease opioid related deaths (more information and statistics about opioid crisis will be on my second blog).
Pain is a complex phenomenon, as are pain patients. And each patient deserves a uniquely tailored, culturally sensitive pain treatment. I am hoping to accomplish this at our new practice, Triangle Pain Consultants. Please come and see us. You will always see a smiley face and a doctor who listens and spends time with you. Remember we are here to help.
Have a happy holiday season, and we will meet again in 2019.
Aysel Atli, MD