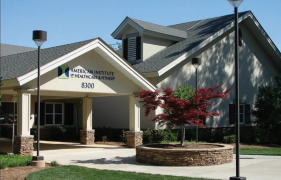 Convenient Access to Comprehensive Services
Triangle Pain Consultants is located at Health Park within the American Institute of Healthcare Fitness (AIHCF) building. Services provided within AIHF include physical therapy, aquatic therapy, chiropractic treatment, massage, acupuncture, yoga, pharmacy services, drug treatment center, prosthetic and orthotics, nutritionist, and mental health counseling. We believe being able to provide these services to our chronic pain patients is essential in order to relieve their pain and improve their physical and emotional well being.
Triangle Pain Consultants, PLLC
Hours of operation:
Monday through Friday 8am-5pm
Some Saturdays by appointment only
(8am-12noon)
Check us out on Facebook!