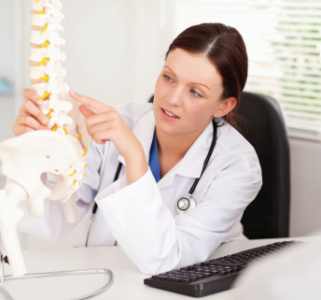 "We Care" Your needs are our priority.
As a team of specialized, dedicated healthcare professionals, our main goal at Triangle Pain Consultants is to relieve pain and improve function of our patients who suffer from persistent chronic pain. Each patient receives individualized care and a treatment plan unique to their needs and condition.
We have experience, skill and resources to treat a variety of chronic pain conditions. Treating chronic pain may be challenging and usually may not respond to one single treatment. We offer comprehensive pain management services including injection therapies, alternative medicine, physical therapy, chiropractor, acupuncture, and medication management.
We do opioid management when needed and appropriate. However our philosophy is to utilize other resources and alternative treatments as much as possible. Chronic opioid therapy might be the last treatment option when and if all other treatments fail. We offer suboxone treatment for patients with opioid dependency/addiction.
We have experience treating other conditions such as headaches, cancer pain, neuropathic pain, facial pain, fibromyalgia, joint pain, abdominal/pelvic pain, shingle pain, spasticity, carpal tunnel syndrome. Please discuss your condition with your provider, and your provider will offer treatment options tailored specifically for your condition.
Conditions we treat:
Chronic back/neck pain
Chronic abdominal/pelvic/groin pain
Complex Regional Pain Syndrome (RSD)
Facial pain
Fibromyalgia
Musculoskeletal pain
Neuropathic pain
Osteoarthritis
Pain related to shingles
Pain related to stroke
Pain related to spinal cord injury
Postsurgical and post trauma pain
Sciatica
Sports injuries
Spasticity
Interventional procedures we offer:
Botox injection for headaches/spasticity/pain
Celiac plexus block
Discographies and other disc procedures
Diagnostic medial branch blocks
Epidural steroid injections
Facet joint injections
Neurolytic blocks
Peripheral nerve blocks
Selective nerve root blocks
Shoulder/hip/knee joint injections
Stem cell injection
Sympathetic blocks
Radiofrequency neurotomies (nerve ablation)
Trigger point injections